ENGLISH white paper of Sushi Top
SUSHI TOP Medium
Agenda
Summar
SUSHI TOP MARKETING (STM) is a company that aims to create the culture of
token-graph marketing
.To achieve this vison , STM will provide NFT related solutions below.
AUDIO TOKEN DISTRIBUTER
JPYC Auto Converter
STM members are originally from Ginza Watari(sushi restaurant in shibuya) NFT core dev team.
Company profile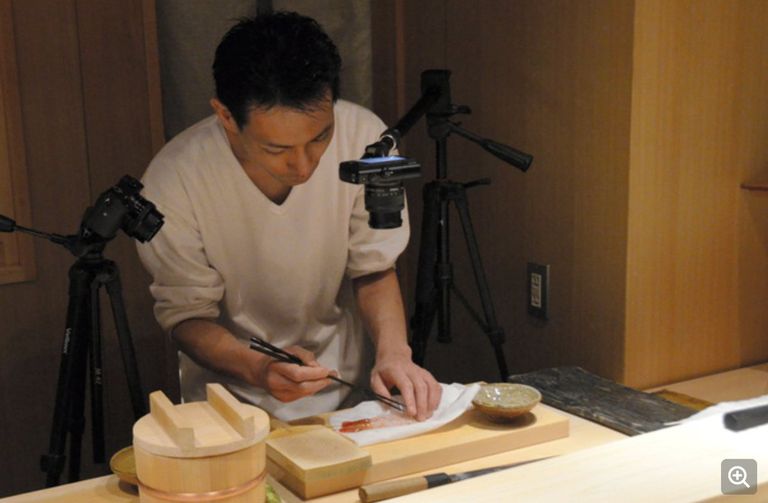 Based on the experience of developing NFT services for real sushi restaurant of Ginza Watari (store name: Sushi Watari), which locates in Shibuya and has become a sacred place for the crypt currency community, the core members of Ginza Watari have gathered to provide NFT solutions to small businesses all over the world .
Token-graph marketing business
Not many people have NFTs at this moment, but in the future, all kinds of contents will issue NFTs, and NFT delivery based on users' token graphs will become common.
In the future, all kinds of contents will issue NFTs and deliver NFTs based on users'
token graph.
Currently, social graphs based on FB friends and Google search history are used, but NFTs, which are more tied to the actual behavior and interests of the user than social graphs, will be used as an alternative to cookies when generating ad segments.
STM will develop services that deliver NFTs to segmented user groups by analyzing the token graph of NFTs received by users who naturally receive NFTs while interacting with existing content.
Audio Token Distributer
We have already developed this service in collaboration with
Evixar.inc
, a company that has a technology for watermarking sounds. By using this service, you can receive NFTs just by listening to the audio on your device.
For example, if you put this watermark on Youtube, you can give the NFT to users who watch the video content without them noticing it.
Also,
Ginza Watari
has a Youtube channel with 130,000 registered users. It is not hard to imagine that the number of views on Youtube will increase if they have a plan to get limited edition goods by spending NFTs accumulated by watching the videos. If it is an idol or an anime, there will be users who will watch it dozens of times.
We are considering offering this system as SaaS to content creators for a few tens of thousands of yen per month.
NFT delivery service for each token graph (NFT TOP SHOT)
STM team are not only sending out NFTs, but we are also developing a tool that analyzes the user's token graphs after they have been sent out and sends out NFTs with coupons and new NFT sales information.
Since it is not only content creators who want to deliver NFTs to content viewers, but also companies who want to introduce their products, we are planning to monetize companies and creators based on the number of NFTs delivered, and also to sell NFTs to the community for a commission.
■SaaS initiative ⇒ leading to the community is the main line of communication
Currently, the Audio Token Distributer, which distributes sound drop NFTs, is our main product, but we have also started to talk about NFTs with stores that have EC stores, so we are planning to generalize the flow from SaaS initiative to community guidance.
JPYC Auto Converter
JPYC Auto Converter is a solution to automatically deposit NFT ETH and MATIC sales in JPYC, a Japanese Yen pegged staple coin.
Problem to be solved
.
For many general business operators, the biggest hurdle to entering the NFT business is the complexity of accounting due to the revenue generated by volatile crypto assets.
Since JPYC is legally a prepaid payment instrument (e-Point), it complies with general corporate accounting standards and reduces the tax burden by far.
Github code
Works
SUSHI TOP WORKs
2022/5/23
14:17
2022/5/23
14:28
Services
SERVICE
2022/5/23
14:28
2022/5/23
14:56